Home
David Jaeger composer
Carol Gimbel viola
Marina Poplavskaya mezzo-soprano
Cullan Bryant piano
Released: June 9, 2023
Home
David Jaeger composer
Elizabeth Reid viola
Alison Bruce Cerutti piano
Released: January 10, 2023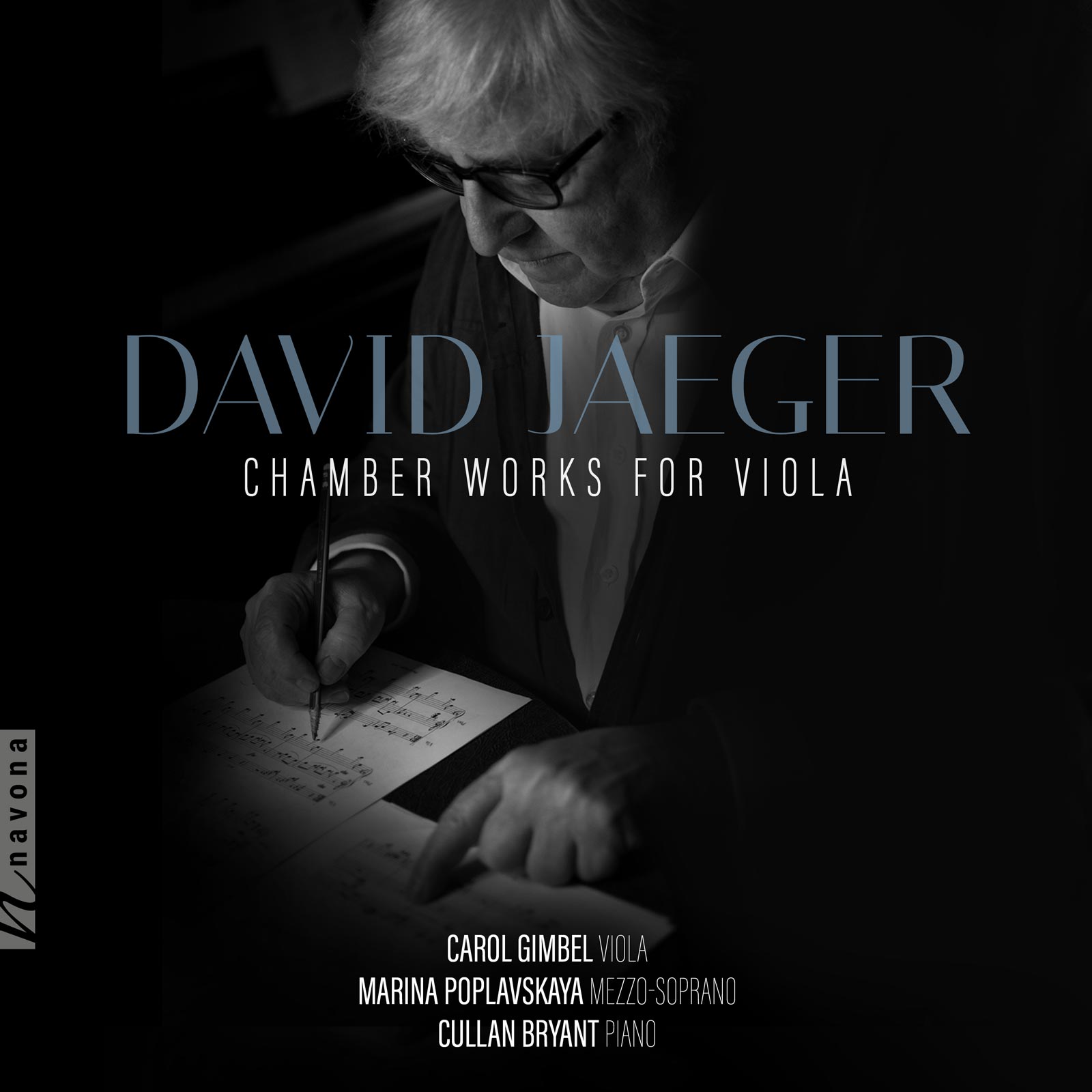 Announcing the release of
David Jaeger: Chamber Works for Viola
A captivating new CD showcasing the compositions of David Jaeger.
This remarkable album, released by Navona Records, features the brilliant violist Carol Gimbel, the enchanting mezzo-soprano Marina Poplavskaya, and the virtuosic pianist Cullan Bryant. Set to be released on June 9, 2023, this collection offers a mesmerizing blend of haunting melodies and intricate harmonies that will captivate music enthusiasts. Prepare to embark on a singular musical journey, delving into the depths of human emotion through the evocative performance of "David Jaeger: Chamber Works for Viola."
David Jaeger is a Toronto based music producer, composer and broadcaster, who was a member of the CBC Radio Music department from 1973 to 2013. In 1978 he created "Two New Hours", a contemporary music network broadcast series which was heard on the national CBC Radio Two network until spring 2007.
In the early 1970s Jaeger established a digital sound synthesis facility at the University of Toronto, one of the first in Canada. In 1971 he founded the Canadian Electronic Ensemble, together with David Grimes, Larry Lake and Jim Montgomery. Many of Jaeger's compositions combine acoustic instruments with electronic music media, but he also composes for standard instrumental forces.
2018 David Jaeger was named a member of the Order of Canada in recognition of his work "…at the forefront of contemporary music" and for his efforts, through CBC, developing the next generation of Canadian composers as well as for the enrichment of Canadian contemporary music, in general.
Featured News, Reviews & Articles