Navona's enterprising collection of mostly miniatures for viola by Canadian composers focuses on the instrument's more dour qualities, relieved only occasionally by bursts of energy and light. It also provides a showcase for Carol Gimbel, not only in her ability to inhabit Jaeger's music but to restlessly pursue her own poetic nature.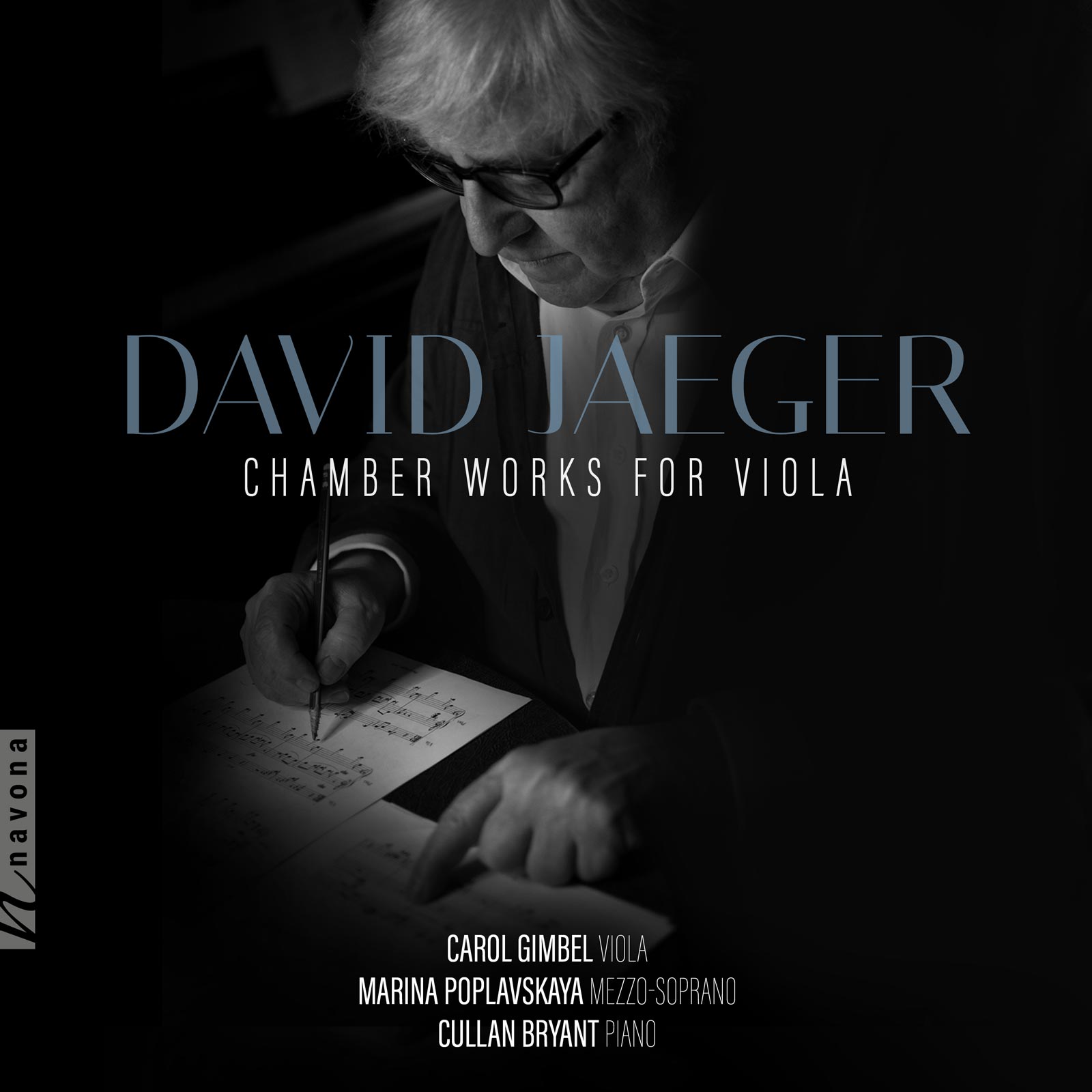 David Jaeger: Chamber Works for Viola, Carol Gimbel, viola; Marina Poplavskaya, mezzo-soprano; Cullan Bryant, piano (Navona)
White Moon Legends is the longest single movement on the recital. At almost six minutes, it provides a wonderful variety of what a modern viola can do. It buzzes, plucks, and engages in long melodic lines marked by hushed silences and strange harmonics. Jaeger wrote the solo work in 2015 at the request of Rivka Golani for a recital consisting entirely of unaccompanied pieces. "She further asked that I make reference to the lore of the people of the Blackfoot First Nation," Jaeger explains, a frequent Canadian cultural acknowledgment. A poem by Gimbel then "fueled" the composer's melodic design, and the parameters of the last stanza gave the music a perfect length that leaves the listener longing for more.
Sonata no. 2 for viola and piano for Carol Gimbel: I. With a certain abandon
Jaeger also dazzles in his Three Songs, a work that sets Gimbel's poetry to music for the unusual, beguiling combination of mezzo soprano, viola, and piano, which inspires him to flights of fancy, especially in "The Mystical Man," in which Gimbel is joined sympathetically by Marina Poplavskaya and Cullan Bryant. "Defiance," the second of the Diptychs, shows some life, but otherwise the music may be an acquired taste for lonely viola nights.